Nudging Sweden in Almedalen 2017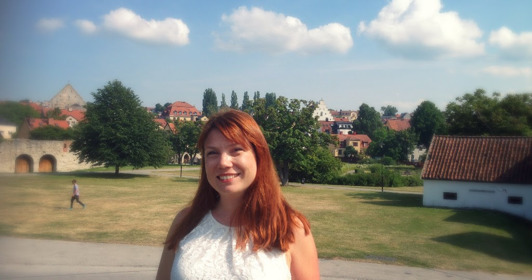 2017's Politicians Week in Almedalen Gotland, Sweden, starts in just over three weeks. Have you attended any previous year? If so, you might – just as most of us – be looking for some help to navigate the djungel of over 3000 events in just a week. Therefore we hope to nudge you in the right direction, providing this list of highlighed events covering topics such as behavioral design, smart sustainable cities and nudging for sustainability.

Katharina Paoli, Managing Director of A Win Win World, will be moderating, speaking and participating in several panels during the week. Interested in having her on your panel? Feel free to reach out to us.
By the way, remember to subscribe to Nudging Sweden's newsletter (in Swedish). We are planning an Almedalen Special Edition last week of June.


Selected events in Almedalen 2017 (all in Swedish)
Monday July 3

10.00-11.00, Swedbankhuset, Volters gränd 8
Alla vill rädda världen, men hur ska de goda idéerna förverkligas?
Katharina Paoli is one of the panelists.​​​​​​​
15.00-16.30,
Uppsala universitet, Campus Gotland, Cramérgatan 3, E35
Katharina Paoli is moderating the seminar.
Tuesday July 4

8.45–9.30, Strandgatan 35
Hur kan nudging få oss att göra bättre val?

9.30–10.15, Clarion Hotel Wisby, Strandgatan 6
Nudga, boosta och thinks – hur används beteendevetenskapliga verktyg i cirkulära modeller?

12.45–13.45, Best Western Strand Hotel, Strandgatan 34
Klimatkatastrof eller förnybar fest – vad motiverar till fossilfrihet?

14.10–15.00, Strandvägen, H502, tält
Klimathot, hållbara städer och bättre hälsa – vad är möjligt?

19.30–21.00, Teaterskeppet, Visby Hamn
Att omedvetet ta hållbara beslut – kunskap och teknik räcker inte
Katharina Paoli is one of the keynote speakers.

Wednesday July 5

10-00–10.45, Wisby Strand Congress & Event, Donnersgatan 2
Måltidsvanor i förändring – så påverkar dina matvanor hela samhället
Thursday July 6
9.00-9.45, Invizion Arena, Rigagränd
Hur kan medvetna val hjälpa till att aktivt påverka och styra en förändringsprocess?
​​​​​​​
Katharina Paoli is one of the panelists.