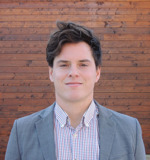 This post is about two radio interviews made in Sweden, and therefore mostly relevant to our Swedish followers.

Söker du tips på intressant sommarlyssning?
Då rekommenderar vi dessa två intervjuer med Tim Isaksson, projektledare på A Win Win World, för dig som vill lära dig mer om nudging i sommar.
Radiointervju om vad nudging är och konsumentverkets intresse för nudging från Plånboken i P1.
Ett podd-samtal med djupare diskussion om ideologi, etik & synergi från podden Är det säkert radio.
Glad sommar!