Moving opens a window of change
When you relocate you are more open to behavioral change. When going through larger transitions in life it is easier for us to change habits that we otherwise have difficulties adjusting.
In cooperation with several Swedish municipalities, we are trying out a nudge that uses this window of opportunity. The aim is to make people adopt more climate-friendly travel habits and shift the car to a more climate-friendly alternative, such as going by bus or take the bike instead or carpooling. The methodology consists of an automated digital platform in combination with SMS messages and a recipient-adapted web page tailored both to target groups and individual circumstances.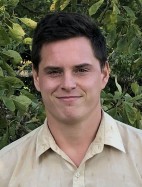 Tim Isaksson, Project Manager
tim@awinwinworld.com