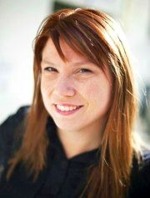 Katharina Paoli is Managing Director & Chairwoman of A Win Win World and initiator of Nudging Sweden. She has a background as communications strategist with a focus on CSR and sustainability communications. Katharina is also a member of the Climate Reality Leadership Corps -
Al Gore's global network of leaders who take action for climate change and she frequently lectures about nudging from a climate perspective.

Katharina has lived and worked with cleantech and innovation in both Beijing and Silicon Valley and is passionate about Smart Cities and the sustainable transport systems of the future.

Examples of clients: Change Management Forum, Sustainable Innovations, Municipalities of Uppsala, Karlstad, Västerås and Eskilstuna, City of Gothenburg, Klimataktion (the network for Climate Action), Climate Reality Speaker Network (Poland) and the Nordic Innovation House in Silicon Valley.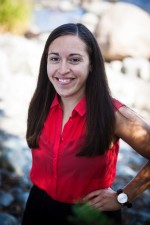 Jessica Viktorsson manages our courses and also serves as project coordinator. Jessica has studied resilient entrepreneurship and social psychology and is actively involved in the transition movement. She is passionate about climate friendly food choices, health and decreasing foot waste.

Examples of clients: Municipalities of Gislaved and Skurup, The White Guide Green Gala and Kristianstad Sustainability Week.


Beate Undén is membership manager of the Network Nudging Sweden. Beate is passionately interested in using behavioural insights to support long term solutions for sustainability and benefit. She has a degree in psychology and one in pedagogics and has facilitated workshops on a wide array of topics.

Examples of clients: IMA - International Management Assistants, The Region of Kronoberg, The Trading Chamber of Mälardalen, Nudging Sweden's membership meet ups etc.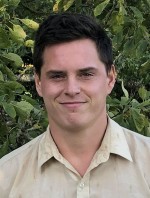 Tim Isaksson is Project Manager & Head of Research at A Win Win World and specifically manages our Nudging Database. He is tired of seeing climate disruption polarize opinions, of seeing authorities limit individual-scale engagement, and tired of living in poor choice architecture. He is therefore convinced that values-based dialogue is necessary, that everyone should be asked to participate more meaningfully, and that nudging is very important – not least to free up mental energy for said participation.

Examples of clients: Nyköping Municipality, JM, Lund University, Climate Outreach, Antrop and E.ON.
Please complete the following inquiry and we will get back to you with more information and a price quote.