| | |
| --- | --- |
| | Latest news and updates |
Do you sometimes feel drained and frustrated when reading the latest sustainability news? We know the feeling. Our new Project Manager & Communications Coordinator Tim Isaksson is passionate about sustainability communication, nudging and measurable action, and he has many thoughts to share on how to build engagement and help people come on board.
As a climate strategist with a background in the research fields of both nudging and climate communication, Tim is a great addition to our team's knowledge base. He is also the founder of Disrupt Disruption, the world's leading database on climate-related nudges. In this interview we took the liberty of asking him some tricky and quite big questions.


Hi Tim,

What do you think is the most pressing sustainability problem facing global society today – and how do we solve it?
- Since communication influences everything, I'd have to choose the way traditional climate communication polarizes people. This includes the focus on who to blame rather than on seriously and constructively debate the solutions.

Take the 'global society' frame in your question, for example. It is problematic. Many people mostly care about local matters and don't connect the global perspective to their everyday lives. The lack of tailored sustainability communication is part of common but incorrect expectations regarding how the human brain works, including the false notion that everyone thinks more or less like yourself.

And who are "we"? Unless who this "we" refers to is properly explained – and unless care is taken to avoid telling people what to think – it can quickly become exclusive.


OK, so how to address this problem in practice?
- By research-based, values-up, inclusive communication that starts where people are rather than where you want them to be. By highlighting relevant and meaningful solutions and conveying more positivity and hope, rather than passing blame and judgment and going all-in Dr. Doom. And by emphasizing and exemplifying how the best business sense is to ride the wave of the inevitable economic and cultural transition that is underway – and preferably also to steer the ship that makes that wave – rather than to swim against it.

Let me return to the unrealistic expectations on the brain. By using nudging to make certain individual-scale behavior changes effortless and more or less automatic, we can help make it easy for people to make sustainable choices in their busy everyday lives.


What brought you to start working with sustainability?
- For me it is simple: working on meaningful issues is the surest way to find meaning. And meaning adds to happiness – which is another reason for why I hope that everyone, to various extents of course, will soon work with the sustainability transition as part of their normal work tasks. I'm very happy to be in a position to help make that happen.


What is it about A Win Win World as an organization that speaks to you?
- Definitely the approach and courage to constantly work on the frontier of science, as well as the constant look upwards and the willingness to partner up with experts from all over. This is of course a highly inspiring and productive environment in which to enable organizations and companies to unleash their potential. To replace talking with walking. To discover and realize win-wins.

In short, since I thoroughly cherish the company of forward-thinking, clever people who see the whole picture, it feels great to be part of the A Win Win World team!

#ActOnClimate #AWinWinWorld #Nudging
Läs hela inlägget »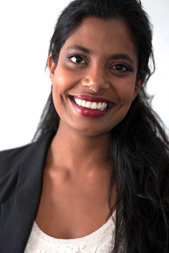 We are proud to announce that our Co-Founder Åsa Sandberg has been appointed one of Sweden's 101 Super talents of 2017 by the highly recognized business magazine Veckans Affärer (Business Week).

"With the goal to make the world better through collaboration. Lectures on how companies, organizations and municipalities can use nudging (to influence people's behavior in a desired direction without using a whip nor carrots) for sustainable development.
Also, Managing Director of TEDx Gothenburg."
They are all young, driven and smart. In the search for the next generation of business leaders, Veckans Affärer has since 2007 appointed 101 Super talents of the year. Among other criteria we also find: future potential, in-depth knowledge and the ability to act in tune with important societal trends. Three important key skills that A Win Win World continuously strive to master and include in our core, in our services and in our value proposition.

The Win Win World recipe for success? Research-based practices, creative ideas and a clear process combined with action and measurable results. Our goal is to help more people make more sustainable choices, get to action and find solutions for a resource efficient sustainable future.

- I am pleased and honored to be one of the Super talents of 2017! It's a great feeling when your work is recognized, says Åsa Sandberg.


Link to the full list of Super talents of 2017 (Article in Swedish)
Läs hela inlägget »
Get A Win Win World's newsletter
Get Nudging Sweden's newsletter
#ActOnClimate #ClimateHope #AWinWinWorld
Follow our Facebook feed on positive sustainability news
Follow our Twitter feed on positive sustainability news