| | |
| --- | --- |
| | Latest news and updates |

This project is in Swedish:

Nytt nudgingprojekt - är din arbetsplats den vi söker?

Svårt att få kollegorna att lägga rätt i återvinningen? Blir du irriterad när du ser hur många fimpar och tuggummin som ligger på marken utanför entrén? Borde ni egentligen inte ta ett samlat grepp för att få fler att cykla till jobbet? Glömmer du ofta att stänga av datorn före du går, trots att du vet att du borde? Hur motiverar man sig själv och andra att ta trapporna istället för hissen? Du är inte ensam. Och din arbetsplats är långt från den enda som skulle må bra av en vänlig knuff mot fler hållbara val.

Inom både miljömässig, social och ekonomisk hållbarhet finns mycket forskning kring nudgar som har stor potential att göra just arbetsplatser bättre och mer hållbara. Exemplen ovan är bara några beteenden där det finns beprövade studier som visar att nudging kan hjälpa till. Vill vi ta vara på och göra det enkelt för både arbetsgivare och medarbetare att göra hållbara val på arbetsplatsen. Därför lanserar vi nu ett nytt koncept för nudging på arbetsplatsen!

Hör av er till rosanna@awinwinworld.com och anmäl ert intresse.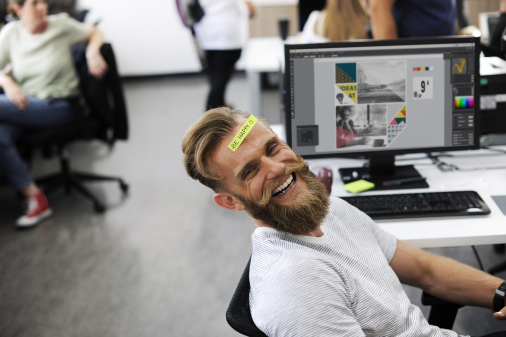 Läs hela inlägget »
(If playback doesn't work even though you have Flash Player installed, go to your browser settings and allow Flash on this site.)
Go to our project page to read the full report along with interviews and photos.
Läs hela inlägget »
Get A Win Win World's newsletter
Get Nudging Sweden's newsletter
#ActOnClimate #ClimateHope #AWinWinWorld
Follow our Facebook feed on positive sustainability news
Follow our Twitter feed on positive sustainability news