| | |
| --- | --- |
| | A Win Win World – mer action för en hållbar framtid |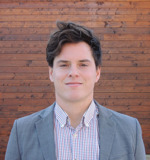 This post is about two radio interviews made in Sweden, and therefore mostly relevant to our Swedish followers.

Söker du tips på intressant sommarlyssning?
Då rekommenderar vi dessa två intervjuer med Tim Isaksson, projektledare på A Win Win World, för dig som vill lära dig mer om nudging i sommar.
Radiointervju om vad nudging är och konsumentverkets intresse för nudging från Plånboken i P1.
Ett podd-samtal med djupare diskussion om ideologi, etik & synergi från podden Är det säkert radio.
Glad sommar!
Läs hela inlägget »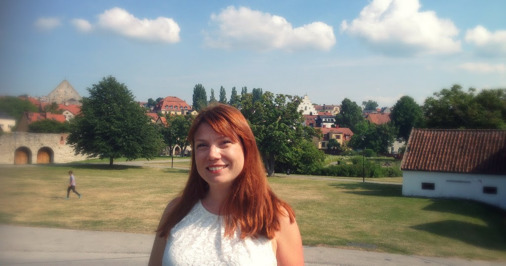 2017's Politicians Week in Almedalen Gotland, Sweden, starts in just over three weeks. Have you attended any previous year? If so, you might – just as most of us – be looking for some help to navigate the djungel of over 3000 events in just a week. Therefore we hope to nudge you in the right direction, providing this list of highlighed events covering topics such as behavioral design, smart sustainable cities and nudging for sustainability.

Katharina Paoli, Managing Director of A Win Win World, will be moderating, speaking and participating in several panels during the week. Interested in having her on your panel? Feel free to reach out to us.
By the way, remember to subscribe to Nudging Sweden's newsletter (in Swedish). We are planning an Almedalen Special Edition last week of June.


Selected events in Almedalen 2017 (all in Swedish)
Monday July 3

10.00-11.00, Swedbankhuset, Volters gränd 8
Alla vill rädda världen, men hur ska de goda idéerna förverkligas?
Katharina Paoli is one of the panelists.​​​​​​​
15.00-16.30,
Uppsala universitet, Campus Gotland, Cramérgatan 3, E35
Katharina Paoli is moderating the seminar.
Tuesday July 4

8.45–9.30, Strandgatan 35
Hur kan nudging få oss att göra bättre val?

9.30–10.15, Clarion Hotel Wisby, Strandgatan 6
Nudga, boosta och thinks – hur används beteendevetenskapliga verktyg i cirkulära modeller?

12.45–13.45, Best Western Strand Hotel, Strandgatan 34
Klimatkatastrof eller förnybar fest – vad motiverar till fossilfrihet?

14.10–15.00, Strandvägen, H502, tält
Klimathot, hållbara städer och bättre hälsa – vad är möjligt?

19.30–21.00, Teaterskeppet, Visby Hamn
Att omedvetet ta hållbara beslut – kunskap och teknik räcker inte
Katharina Paoli is one of the keynote speakers.

Wednesday July 5

10-00–10.45, Wisby Strand Congress & Event, Donnersgatan 2
Måltidsvanor i förändring – så påverkar dina matvanor hela samhället
Thursday July 6
9.00-9.45, Invizion Arena, Rigagränd
Hur kan medvetna val hjälpa till att aktivt påverka och styra en förändringsprocess?
​​​​​​​
Katharina Paoli is one of the panelists.
Läs hela inlägget »
We are delighted to welcome Jessica Viktorsson to the A Win Win World team. As the new Membership Manager for Nudging Sweden, she will make the network even bigger and better. What does she have to say about her passion for nudging, her intentions for the network, and her favorite scientific fields of resilient entrepreneurship, human ecology and environmental psychology? Get to know Jessica!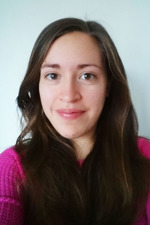 – I hope to find new ways to disseminate project results from Nudging Sweden members to wide audiences.


– I especially like nudges that make sustainable choices more normal and natural.





Hi Jessica, you have just graduated from Resilient Entrepreneurship at Holma Folkhögskola. Congratulations! Tell us, what is Resilient Entrepreneurship?

– Thank you! Resilient Entrepreneurship is about being able to cope with change and to reduce vulnerabilities in our ever-changing world. It's about having a sustainable approach in what you do, both regarding purpose and type of business and in terms of organizing your work so that you can be flexible and change direction and adapt to new situations if needed. For me, this is applicable regardless of whether you are full-out entrepreneur or an employee.


What made you interested in nudging and behavioral science in the first place?

– Studying human ecology and learning about the environmental problems we face made me want to learn why we don't act as much as we should or actually want to, and I wanted to know what can be done to change that. I first heard about nudging when I took a course in environmental psychology. I later realized that this is actually something I could work with as I'd like to make it easier for people to make better and more environmentally friendly choices.


As the Membership Manager for the network, what added value are you aiming to bring to Nudging Sweden's members?

– Besides being the contact person all members can turn to, I hope to find new ways to disseminate their project results to wide audiences. Both via outreach in our digital channels and PR opportunities and also via further developing the knowledge-sharing opportunities within the corporate/organizational membership part of the network. For example, the digital member meetings are great opportunities to share insights and develop new ideas!


What is your favorite nudge example?

– I especially like nudges that make it normal and natural to make more sustainable choices. For example using smaller plates to reduce food waste, placing vegetarian choices first at buffets or offering green energy as the default option. These types of nudges are easy to apply and you can easily use them to nudge yourself as well.


Contact Jessica Viktorsson here.

#ActOnClimate #AWinWinWorld #Nudging
Läs hela inlägget »
Få A Win Win Worlds nyhetsbrev
Få Nudging Swedens nyhetsbrev
#ActOnClimate #ClimateHope #AWinWinWorld
Följ vårt Facebook-flöde om positiva hållbarhetsnyheter
Följ vårt Twitter-flöde om positiva hållbarhetsnyheter