| | |
| --- | --- |
| | A Win Win World – mer action för en hållbar framtid |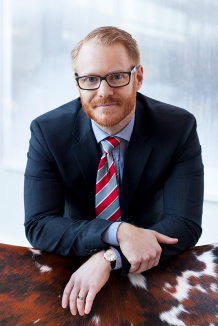 Welcome to A Win Win World and Nudging Sweden Gustav Stenbeck!
- Thank you!

What do you think is interesting about nudging and behavioral science, when it comes to sustainability?
– Getting people to do the little things right is incredibly important as all the little things add up to something BIG. Nudging plays an integral part in making it easy for people to do the right thing. Sustainability is often focused on what you should not do. Nudging changes the perspective into what to do instead.

What experiences do you have about working with nudging as a method?
– I've worked with nudging in many ways during my years in sustainability. The biggest impact I've experienced was when we changed the size of the plates at the food buffets at Nordic Choice Hotels. Reducing the diameter by 3 centimeters meant 20 percent less food wasted.

As an entrepreneur and a business angel, what added value are you aiming to bring to the organization?
– Nudging is about finding the innovative solution to a problem. Entrepreneurship is the same. I hope to bring the combination of innovation and execution to A Win Win World. As an entrepreneur, that's what I do all day. Every day.

What is your favorite nudge example?
– A part from my plate story above? Personally, I love the dancing traffic light. Everytime I see it, it gets me. It's a beautiful solution to a big problem and it was derived by a very clear methodology. It shows, very clearly, how nudging as a principle can be applied to almost any problem.
Läs hela inlägget »
Få A Win Win Worlds nyhetsbrev
Få Nudging Swedens nyhetsbrev
#ActOnClimate #ClimateHope #AWinWinWorld
Följ vårt Facebook-flöde om positiva hållbarhetsnyheter
Följ vårt Twitter-flöde om positiva hållbarhetsnyheter