Nudging for Sustainable Travel
Have you tried using traditional methods to change people's behavior without reaching your goals? If so, this course about Nudging for Sustainable Travel is for you!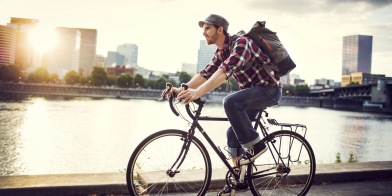 With the help of nudging, we make the sustainable choices easy, whether it is about how to get more people to ride a bike, use public transport or use a car-pool when traveling to and from the workplace.

In our online course, which consists of four parts, you will learn both theory and practice on how to run successful projects that will make more people travel sustainably.

The course is arranged by Nudging Sweden in collaboration with Nudgd Academy. Nudgd are experts in sustainability, behavioral science and nudging, and work on several mobility management projects. The course is a good start for those who want to apply behavior-changing methods and tools in your business. We kill the myth that sustainable choices are more costly. We also show how you get measurable results and value for your sustainability work - for both the economy, people, and the environment.

The course give you hands on tools on how you can use nudging and insights from behavioral science in your business and get more people to travel sustainably.

Part 1 - To and from the workplace
The first part of the course is about how we get more people to choose to take the bike, public transport or carpooling to and from work. Taking the car is the most comfortable solution, but how do you make more sustainable alternatives just as comfortable?

Part 2 - Travel at work
How do we get employees to take trains instead of flights? How can we promote carpooling and using carpools instead of our own car? How do we get more people to cycle between meetings? These questions will be answered during the second occasion of the course.

Part 3 - Traffic safety and urban environment
How can we design nudges for our cities, roads, bus stops and travel centers to promote sustainable and traffic-safe behavior?

Part 4 - How to get started with nudging for sustainable travel
During the last occasion you will learn how to move from theory to practice. We give specific tips for running nudging projects and how to introduce nudges that give measurable results and return on investment in your business.

Read more andbuy tickets here

Tid: 4 tillfällen á 60 minuter.

Datum: 10, 17 och 24 November och 1 December

Språk: Engelska

Plats: Online (mötesplattformen Zoom som är gratis för er att använda)

Förkunskaper: Motsvarande att ha varit på en tidigare föreläsning om nudging eller gått grundkursen "Nudging i Praktiken" rekommenderas.
Denna webbkurs om hållbart resande fokuserar på best practise och inspirerande exempel.

Anmälan: Maila till jessica.viktorsson@nudgd.se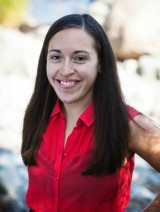 Jessica Viktorsson
Kursansvarig på
A Win Win World